Despacio will be at the Bogotá International Book Festival this week. Each year, the festival invites a different country to present its books and aspects of its culture. The Netherlands is this year's invited country, bringing authors, architects, films, and bicycle products to Bogotá. Despacio will be at two of the festival's bike-related events.
Cycling in the City: Bicycles and Urban Infrastructure
Monday April 25th – 2:00 PM/ Auditorio Alberto Lleras Camargo, Universidad de Los Andes
Dutch urbanist Stefan Bendiks will present his new book «Bicycle Infrastructure,» which analyzes the role of urban infrastructure, looking particularly at Dutch experiences with bike infrastructure. Afterwards, Carlos Felipe Pardo will place the Dutch experience within the context of Colombia. The event is being organized by the Department of Architecture and Design and the Center for Interdisciplinary Development Studies (Cider) at the Universidad de los Andes. See the Facebook event for more details.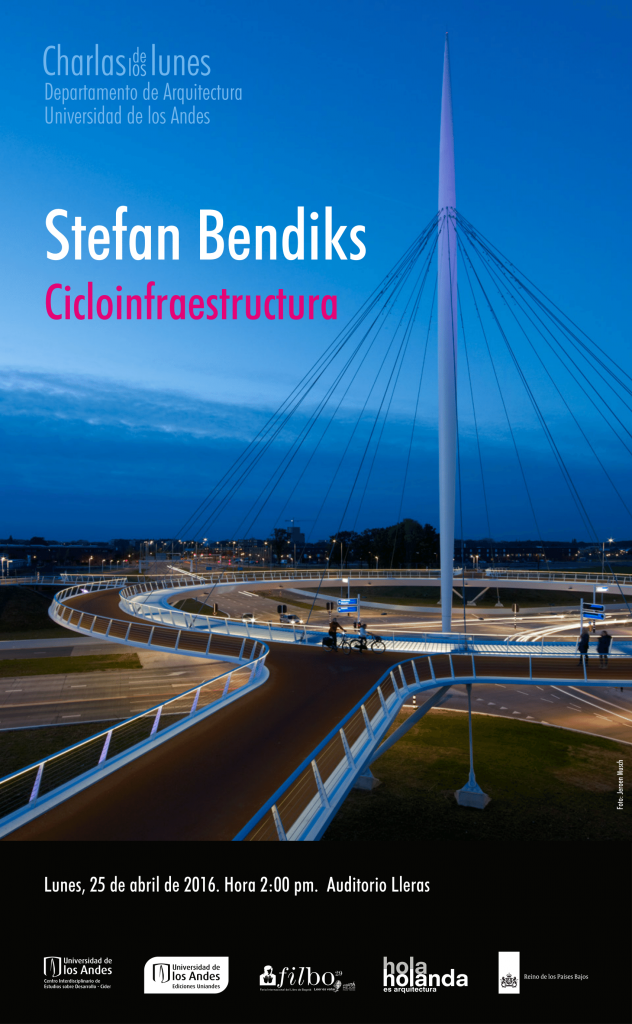 Literary Experiences and the Bicycle
Thursday April 28 – 3:00 p.m / Pabellón Holanda (Corferias)
This interactive talk will look at bicycles through lens of literature, from Latin America and other parts of the world, including the Netherlands. Various authors have discussed the bicycle, including Marc Augé (French), Julio Cortázar (Argentinan), Pablo Neruda (Chilean) and Jon Day (British). Despacio used quotes from each of these authors in the Bicycle Infrastructure Guide for Colombian Cities that it recently wrote for the Ministry of Transport. The talk will discuss the possible meanings of each of these quotes and their relevance for bike policies and bike use in cities more generally. In other words, it will aim to explain the importance of literature and philosophy in the creation of more sustainable, humane cities. The event will include a talk by Carlos Felipe Pardo and an interactive activity for participants.