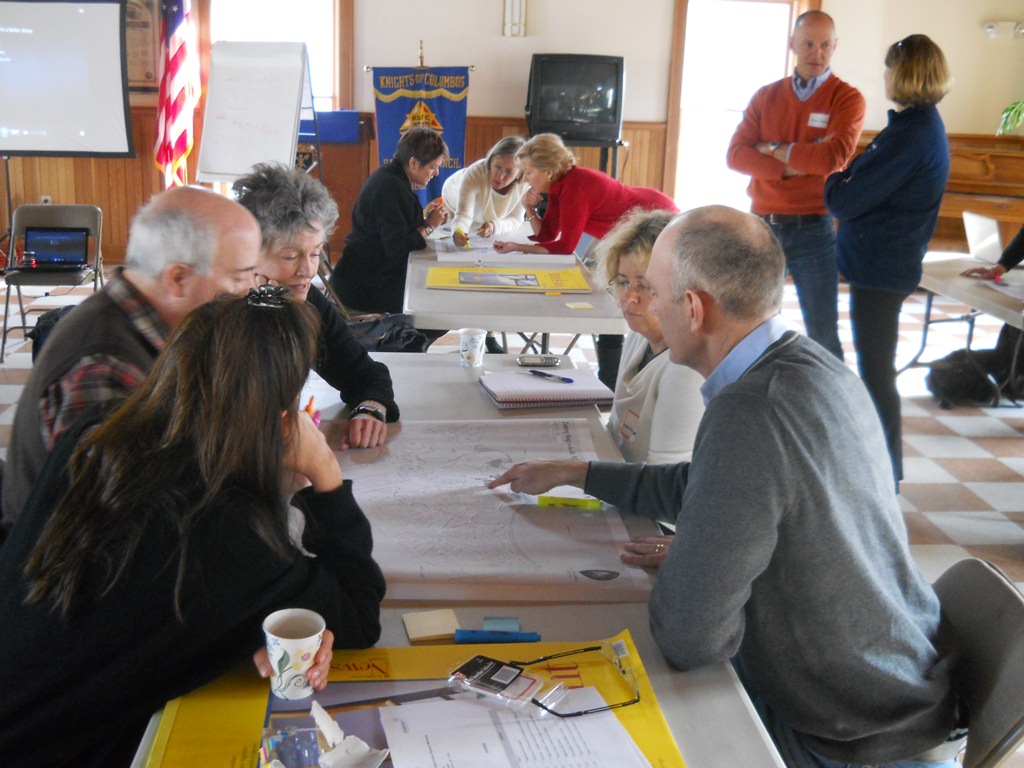 Despite frigid February weather, 32 people got together this Saturday, February 2nd to imagine how they could improve walking and biking in the village of Sag Harbor, New York (population 2,170). Held at the Parish Hall of St. Andrew's church, the participants drew on maps and brainstormed solutions to the village's transportation issues.
Organized by the civic organization Save Sag Harbor, the workshop was led by Jonas Hagen of Despacio, an organization based in Bogotá, Colombia that develops and implements urban projects based on the Slow Movement philosophy.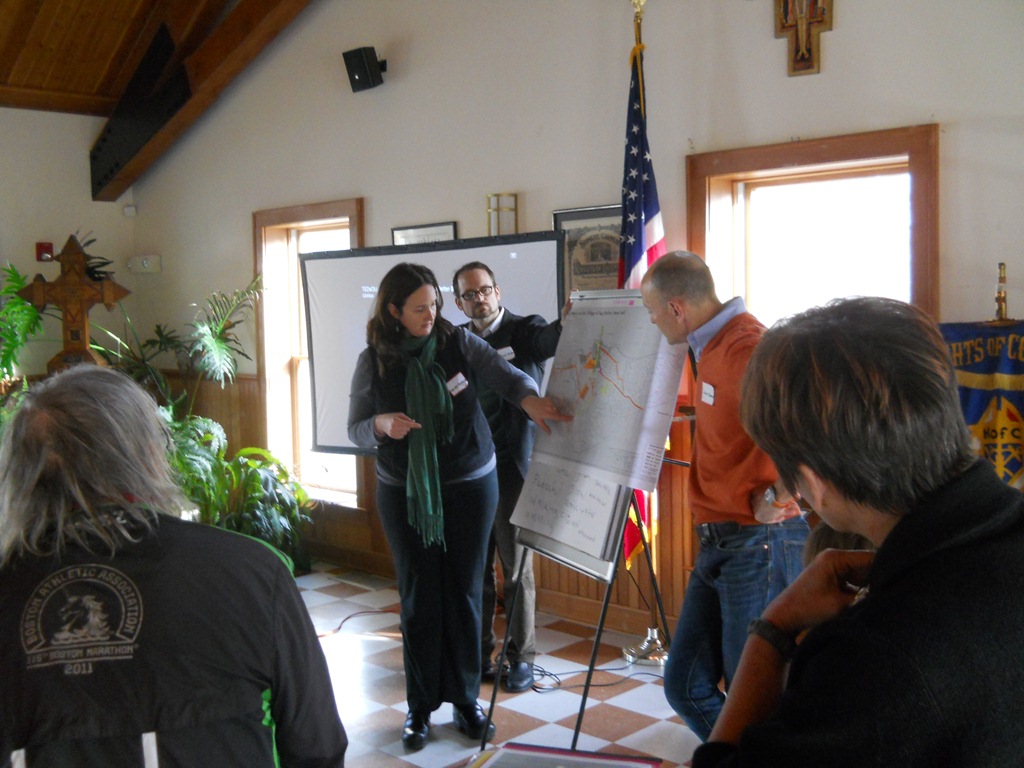 Sag Harbor is a historical village that saw its heyday as a whaling village port in the 1700s and 1800s. It grew as a pedestrian village and is visited by thousands of tourists every year, particularly in warmer months (May-September). Residents that attended the workshop said that the village is currently overrun by fast-moving motorized traffic.
When asked to imagine what their village might be like in 10 years, participants said, "a walking-town," "safe," and "above water," among others.
Working in groups of four or five, the participants identified three types of areas in the village: (1) those that work well for pedestrians and cyclists, (2) areas that need improvement, and (3) dangerous areas. There was a broad consensus across the groups about the problems in the village; most spoke of streets and intersections where cars and trucks drive too fast, putting pedestrians and cyclists in danger. Several groups suggested improving the public space on Long Wharf, a pier in the downtown area currently dedicated chiefly to car parking. Others mentioned holding events where initiatives such as road closures are tried out. A local business owner also said that shop owners would likely want to get involved, by, for example, sponsoring public spaces.
Safe Routes to School, a federal program whereby the access to schools are improved for children pedestrians and cyclists, was also on the agenda. Elizabeth Mendelman explained how she helped secure a $540,000 grant for the public school in the nearby village of The Springs. Despite infrastructure such as sidewalks and improved crossings, Mendelman said that encouragement was going to be a major feature of the program, because currently, almost none of the students walk to school, even if they live very close by.
Sag Harbor nearly applied for its own Safe Routes to School funding in 2007, and several participants mentioned that this issue should be taken up for the next funding opportunity, to get the program implemented in the village.